HUNTINGAREAS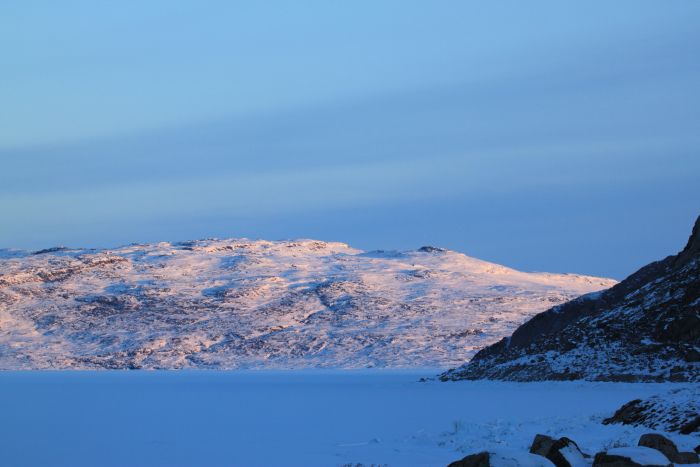 We are hunting in different areas winter and autumn, and in two different areas in autumn.
In winter we hunt in a big area outside the conscessions, its south of Kangerlussuaq, and is about 350.000 acres. Transport is easy with snowmobiles, so we can easily get around in the area.
In autumn we have two conscession areas (other outfitters cant hunt there, but local hunters can go meathunt in the areas).
Both areas is unique, since area 9 is partially in the Inuit hunting World Heritage Site, and all of area 11 is in the World Heritage Site. Only our company and one other outfitter can offer hunts in this unique area where the Inuit started hunting 4000 thousand years ago, and where their old settelments and stone installation for driven hunts is still there.
Conscession area 9, is about 24.000 acres, and here we usually hunt from mid august to the end of september. Besides the conscession area itself we also hunt in a area about the same size north of the conscessionarea, all of it is in the World Heritage Site. All of the area is really remote from everything, and there is about 5 hours of transport from town, including about 7 km of walking. In rare occations we can meet another outfitter in the area outside our concession, but we have several remote extra tentcamps and can quickly walk to a area with no other people nearby.
Conscession area 11, is about 22.500 acres, and here we hunt there the two first hunts in august, and in all of october. The area is bounded by another conscession area to the vest, and a huntingfree zone to the east. Transport to this area is faster, just about 2 hours to huntingcamp, where all luggage is transported by car and boat to camp. The easier access to the area does that in the end of august and in september is many local hunters in the area, but in this time we are in our other conscession area.