AS CUSTOMER YOU MUST: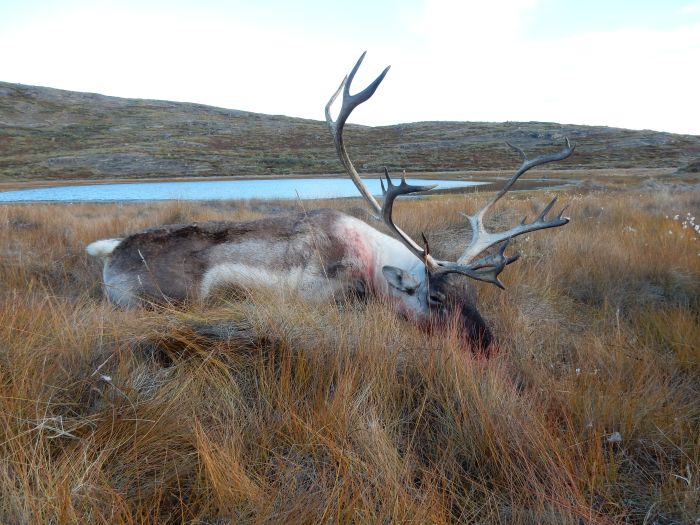 Sign assumption of risk.
Bring your home country huntinglicense/weaponspermit.
Pay 50 % of the trip at booking, the rest before hunting start.
Arrange for and pay for transport from your home country to Kangerlussuaq and back again.
You must bring your own personal equipment, rifle and ammunition, clothing according to the season, spent hiking / winter boots, passport, hunting license, and any other personal items you may need for a good hunting trip.
For autumn a good backpack.
Water bottle / thermos and headlight is also good
Make sure your insurance is in order, since any evacuation is at your own expence. Please notice that the danish health insurance doesent cover evacuation outside public roads in Greenland. So tjek your travel insurance.
It should be noted in particular that we are quite strict about safety, and many things during the hunt we can talk about and adjust as hunter desire, but never security, so there must be no cartridges in the magazine without guides express acceptance, there must never be cartridge in chamber without guides apparent acceptance, and only when you are ready to fire. It is quite irrelevant whether the rifle is secured etc.

There must also never pointed at guides or other hunters with rifles, even during transport, by car or in camp, it is irrelevant whether the rifle is secured and you know it is empty.

There must not be shooting without guides acceptance, and there may only be shot at the animals guide point out.

Violation of our safety rules and/or guides instructions can in severe cases lead to closure of the hunting trip. Severe cases, for example. load weapons or shoot without permission, point at guides or other hunters with a weapon with cartridges in the magazine/chamber. (whether it is secured).

Weapons with removable magazine is recommending, as they can be quickly ready to fire when the guide gives consent.
Only winter:
Pay special attention to all digital equipment, frost absorbs much of the batteries, and we cannot charge batteries in the camp. So bring your good with extra batteries.
Tele Lenses and other moving become sluggish in the cold, and many cannot function. So be sure to bring a compact camera that fits in an inside pocket with extra batteries, so you are sure that the function when the musk ox is there. Eventually bring multiple cameras, for some works in cold, others do not.
Zoom cameras is ok when coming from the heat, but after 10-15 minutes, the oil in the zoom function become sluggish so it does not work. But some days it's not so cold and then everything works fine.